Wet wraps are dressing bandages applied directly to the skin (1). They have been used widely in the treatment of many skin diseases, especially as home therapy for eczema in children. (2). Proper education and special care is an important part of this therapy. Application of wet wraps may also be used along with moisturizers and steroid creams depending on the condition of the skin disease. (3) This article will help you find out how to do wet wrap for eczema.
There are affiliate links in this post.  Read my disclosure policy to learn more.
Wet wrap therapy (WWT) is basically a form of wound dressing where double layers of bandages or gauze are used. The first and inner layer of the bandage is wet or moist and the second outer layer is applied as dry. Ancient Egypt and Babylonia have used these kinds of dressings with moisturizers that contained honey and oil to treat skin problems and for other healing purposes.
Since the 1930's, the Mayo Clinic in the U.S. has been using wet wraps to treat eczematous skin conditions. In the 1970's to 80's, different techniques were used, but it was in 1991 that Goodyear published research that followed a series of 30 children with atopic dermatitis, and claimed that the wet wrap therapy was a tremendously effective treatment for eczema.  (4)
How does wet wrapping work?
The moist bandage used in wet wrapping helps to reduce the itching that occurs in atopic dermatitis or eczema. It also produces a barrier to protect the affected area.
Furthermore, the evaporation process in the moist bandage has a cooling effect on the affected area that helps reduce itching and swelling by decreasing blood flow. WWT hydrates the skin, which help the skin to heal. (4)
How do you apply wet wraps?
After a bath, first apply moisturizing cream or ointment around the affected area. Wrap the affected area with double layers:
First inner wet layer- soak the bandage in lukewarm water and apply the wet wrap around the area
Then wrap another dry outer layer around the first layer
Alternatively, the first wet wrap inner layer may be infused or mixed with skin corticosteroid medication before applying the second dry layer (1). Depending on how the skin is, the inner layer can be moisturized (by spraying water or removing and reapplying another wet wrap).
What can I use for the wet wrap?
As for the type of dressing, you can use cotton clothing, tubular bandages (such as TubiFast), or gauze for the wet layer and pajamas on top as a dry layer. For eczema on the feet, cotton socks are helpful. For eczema on the hands, you can use cotton gloves for the wet layer and vinyl gloves or plastic wrap like Saran wrap as the dry outer layer (4).
This is TubiFast, which is made from viscose (plant-based fiber that is hypoallergenic). It's very soft and fits easily on your child. This can be moisturized with water and then wrapped over your child's arm or leg with eczema.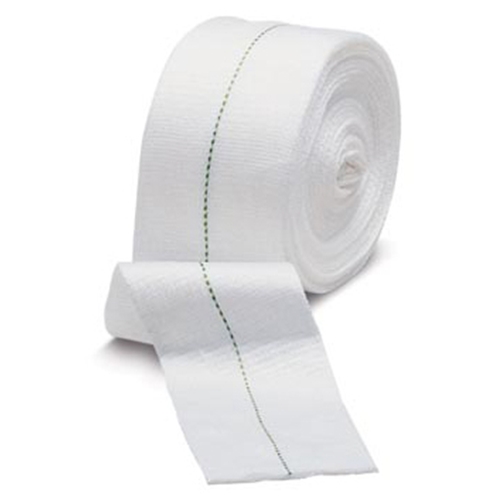 You can also use the WrapESoothe from the Eczema Company. Instead of wrapping individual extremities, you can wrap your child's whole body and wet wherever there is a patch of eczema. My child loves this clothing and will refuse to wear anything else to bed. 
Click image to see at Eczema Company 
When can you use wet wrap for your child?
Wet wrap therapy has been used in various itching conditions in children including atopic dermatitis and other skin conditions. (4)
Wet wrap therapy plays an efficient role in treating all of these skin diseases, as it is a fast-acting form of treatment. Mild atopic dermatitis can be treated with wet wraps and emollients only rather than using steroid medication for the skin, but bandages with these steroids are the most useful treatment in severe conditions of atopic dermatitis and other dermatological diseases (4).
Wet wrap therapy step-by-step:
Wet wrap therapy can be done once or twice daily as needed according to the condition of the skin. Here we will discuss the step by step procedure of how to do wet wrap for eczema:
Be sure that the room is warm, comfortable, and private
If a large area of the body or the entire body is affected, ask help from 2 other people because it is important to do the dressing as fast as possible
Mentally prepare the child about the procedure with a complete explanation of what will be done
Prepare the warm water
Let your child take a 15-20 min soaking bath in warm water without any soap or additives. Then pat the body dry with a clean towel
Emollients or topical creams/ointments should be applied immediately to the affected area and apply moisturizer to the unaffected parts of the body
Dressings, such as TubiFast (click to see at Amazon), must be soaked in warm water because it can cool during the process. Squeeze out the water from the dressing and drain all water that can be drained from it. The dressing should not be dripping but it should be wet.
Apply the wet gauze or bandages to the affected area immediately
To avoid chilling after wet wrapping, keep your child warm but remember not to overheat
Remove the wet wrap after 2-4 hours of application or re-wet the wraps as needed depending on the skin condition
After removing the wraps from the treated person, the dressing should be thrown away properly. If cotton clothing is used, make sure it is washed thoroughly.
At the end of the dressing, apply moisturizer to the whole body. (1)
Mustela also has a product, the Skin Soothing Baby Pajamas. It's manufactured from 100% OEKO-TEX Standard 100 certified cotton, which is high quality. This can be used as well for wet wraps.
How often should you wet wrap? How long?
Wet wrap therapy can be applied one or two times a day (4). Some studies show that WWT can be done up to 2 weeks depending on the skin condition. In the case of treating with topical steroids, the duration period of WWT is 7 days. In severe cases, using steroids should not exceed 14 days.
Are there any side effects from wet wrapping?
The most common side effect of wet wrapping can be discomfort cold sensation after applying the wet dressing. This discomfort can be prevented by carefully maintaining warm water temperature. Folliculitis, or infection of the hair follicles, can also be a side effect of wet wrap therapy.
Infection with bacteria, such as Pseudomonas aeruginosa, is rare but can be found in some cases because of the prolonged moisture present in the wet inner layer of the bandage. If this happens, stop wet wrap therapy and consult with your doctor. Your child may need antibiotics. (6)
Other side effects of wet wrap therapy may be steroids, if it is used with wet wrap therapy. Side effects include allergic reactions, skin atrophy, and increased risk of skin infection. Wet wrap therapy can also cause dryness if moisturizer is not applied to the affected area after wet dressing is placed. (1)
What precautions should we take with wet wrapping?
Avoid using topical steroids in wet wrap therapy if the skin disease is mild. Steroids are better absorbed through WWT and can get into the deeper layers of the skin which can lead to unwanted side effects.
Only use medications or steroids after talking to your doctor.
Wet wrap application to the face is very uncomfortable and not appropriate for children.
Provide the treated person with a warm environment after wet dressing is done to prevent discomfort.
Maintaining proper moisturization is very important in wet wrap therapy so keep applying emollients appropriately (7).
I hope this article helps you answer the question, "How to do wet wrap for eczema". If you're looking for other treatments that does not require pharmaceutical medications, read about natural treatments for eczema.